Shady Asylum: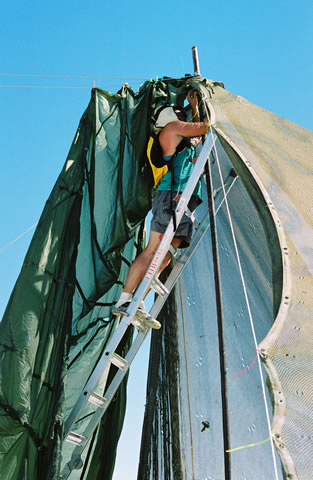 Ron. Thank god he changed out the kilt for this. Shady(+) construction 2004.
Camp Expectations
We will treat ourselves and each other well.
We will do what we say we will do.
We will clean up after ourselves.
Each person within our camp is expected to be autonomous. Do what you need to do to be happy, healthy, and sane.
Personal space is constructed before we work on camp projects.
No Martyrs. The camp experience should not ruin the burn experience.
There is a hammer down time, at which point the projects are as good as we can make 'em and all other work is optional.
Everyone pays camp dues.
We all have a right to have fun.